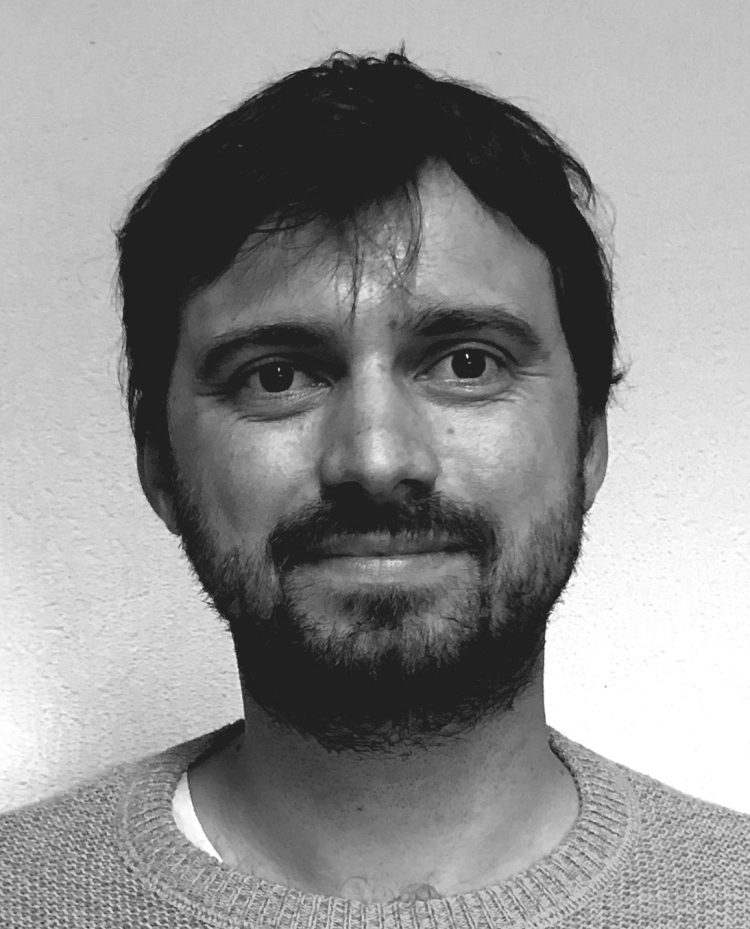 Animateur

Adrien

Diffusion

Jeudi 17h

Style

Culture

Durée

1 heure

Fréquence

Hebdomadaire
Dub Attacks The Tech est une émission qui vous propose des sélections « Strictly Dubwise ! No Compromise » !
Adrien Aka The Dub Dissident, ancien membre du groupe Uptown Rebel et passionné de dub, vous emmène à travers le temps et les différents pays du monde qui ont porté ou portent encore haut et fort cette musique. Au programme, du roots, du stepper, de l'électro, des artistes à découvrir ou à redécouvrir et des actus concerts.
Alors, si vous voulez vibrer sur des rythmiques endiablées à grands coups de reverb et de delay… montez le volume des basses, c'est par ici que ça s'passe !
Dub Attacks The Tech - Radio Clapas
Dub Attacks The Tech #37
Emission du 01 Juillet 2021
{{svg_share_icon}}
Dub Attacks The Tech - Radio Clapas
Dub Attacks The Tech #36
Dub Attacks The Tech - Radio Clapas
Dub Attacks The Tech #35
Dub Attacks The Tech - Radio Clapas
Dub Attacks The Tech #34
Dub Attacks The Tech - Radio Clapas
Dub Attacks The Tech #33
Dub Attacks The Tech - Radio Clapas
Dub Attacks The Tech #32
Dub Attacks The Tech - Radio Clapas
Dub Attacks The Tech #31
Dub Attacks The Tech - Radio Clapas
Dub Attacks The Tech #30
Dub Attacks The Tech - Radio Clapas
Dub Attacks The Tech #29
Emission du 29 Avril 2021
{{svg_share_icon}}
Dub Attacks The Tech - Radio Clapas
Dub Attacks The Tech #28
Emission du 22 Avril 2021
{{svg_share_icon}}
Dub Attacks The Tech - Radio Clapas
Dub Attacks The Tech #27
Emission du 15 Avril 2021
{{svg_share_icon}}
Dub Attacks The Tech - Radio Clapas
Dub Attacks The Tech #26
Emission du 08 Avril 2021
{{svg_share_icon}}
Dub Attacks The Tech - Radio Clapas
Dub Attacks The Tech #25
Emission du 01 Avril 2021
{{svg_share_icon}}
Dub Attacks The Tech - Radio Clapas
Dub Attacks The Tech #24
Dub Attacks The Tech - Radio Clapas
Dub Attacks The Tech #23
Dub Attacks The Tech - Radio Clapas
Dub Attacks The Tech #22
Dub Attacks The Tech - Radio Clapas
Dub Attacks The Tech #21
Dub Attacks The Tech - Radio Clapas
Dub Attacks The Tech #20
Emission du 25 Février 2021
{{svg_share_icon}}
Dub Attacks The Tech - Radio Clapas
Dub Attacks The Tech #19
Emission du 18 Février 2021
{{svg_share_icon}}
Dub Attacks The Tech - Radio Clapas
Dub Attacks The Tech #18
Emission du 11 Février 2021
{{svg_share_icon}}
Dub Attacks The Tech - Radio Clapas
Dub Attacks The Tech #17
Emission du 04 Février 2021
{{svg_share_icon}}
Dub Attacks The Tech - Radio Clapas
Dub Attacks The Tech #16
Emission du 28 Janvier 2021
{{svg_share_icon}}
Dub Attacks The Tech - Radio Clapas
Dub Attacks The Tech #15
Emission du 21 Janvier 2021
{{svg_share_icon}}
Dub Attacks The Tech - Radio Clapas
Dub Attacks The Tech #14
Emission du 14 Janvier 2021
{{svg_share_icon}}
Dub Attacks The Tech - Radio Clapas
Dub Attacks The Tech #13
Emission du 03 Décembre 2020
{{svg_share_icon}}
Dub Attacks The Tech - Radio Clapas
Dub Attacks The Tech #12
Emission du 26 Novembre 2020
{{svg_share_icon}}
Dub Attacks The Tech - Radio Clapas
Dub Attacks The Tech #11
Emission du 19 Novembre 2020
{{svg_share_icon}}
Dub Attacks The Tech - Radio Clapas
Dub Attacks The Tech #10
Emission du 12 Novembre 2020
{{svg_share_icon}}
Dub Attacks The Tech - Radio Clapas
Dub Attacks The Tech #09
Emission du 05 Novembre 2020
{{svg_share_icon}}
Dub Attacks The Tech - Radio Clapas
Dub Attacks The Tech #08
Emission du 29 Octobre 2020
{{svg_share_icon}}
Dub Attacks The Tech - Radio Clapas
Dub Attacks The Tech #07
Emission du 22 Octobre 2020
{{svg_share_icon}}
Dub Attacks The Tech - Radio Clapas
Dub Attacks The Tech #06
Emission du 15 Octobre 2020
{{svg_share_icon}}
Dub Attacks The Tech - Radio Clapas
Dub Attacks The Tech #05
Emission du 08 Octobre 2020
{{svg_share_icon}}
Dub Attacks The Tech - Radio Clapas
Dub Attacks The Tech #04
Emission du 01 Octobre 2020
{{svg_share_icon}}
Dub Attacks The Tech - Radio Clapas
Dub Attacks The Tech #03
Emission du 24 Septembre 2020
{{svg_share_icon}}
Dub Attacks The Tech - Radio Clapas
Dub Attacks The Tech #02
Emission du 17 Septembre 2020
{{svg_share_icon}}
Dub Attacks The Tech - Radio Clapas
Dub Attacks The Tech #01 - L'Histoire du Dub
Emission du 10 Septembre 2020
{{svg_share_icon}}